In Pennsylvania, the Lehigh Valley community is grieving after police said a marriage proposal turned deadly.
The father of Tara Serino initially reported her missing last week, but on Wednesday, 19-year-old Tara was laid to rest and her accused killer awaits extradition in Illinois. Police said Tara was brutally killed last week by 34-year-old Christopher Ryan Tucker.
At St. Joseph the Worker Church in Orefield, Lehigh County, friends and family gathered to say goodbye. Tara was described by those who knew her in online tributes as "full of wonder and enthusiasm" and "honestly kind." Another wrote:
"Tara was such a beautiful soul, brightened anyone's day up if they were down."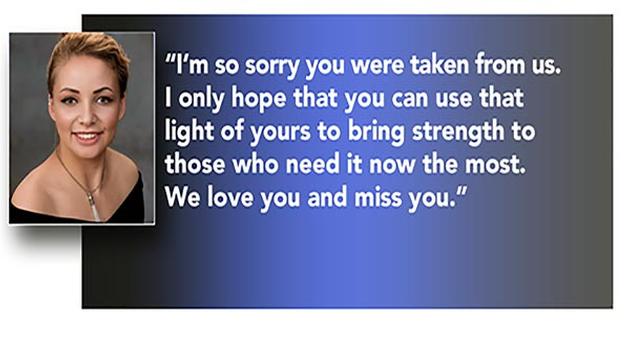 Court documents show Tara's father reported her missing November 1st, after she was last heard from two days before, telling her father she was going out with a friend – Christopher Tucker. Berks County District Attorney John Adams said:
"Both fathers were looking. The father of the victim was looking for her and reported her missing. The father of the defendant had actually brought some of the stuff back to the victim's father."
Court papers also show Tucker's father was notified by police in Illinois his son was in a hospital there. As he was hospitalized, the suspect told detectives a few days prior, he had asked Tara Serino to marry him, but she declined and allegedly added that Tucker should just kill her.
Tucker told police he then choked her, mutilated her body, snapped her neck and bludgeoned her. Police said he left her body in his home on Roth Road in Albany Township, then drove to Illinois.
After Tucker made this confession, Pennsylvania State Troopers were sent to the home, where they discovered her body. People who live in the area of the Roth Road residence said a crime like this is unusual. Neighbor Don Peters saying:
"Super quiet. It's all farming. I lived here for 26 years. I have a farm up the street and never heard anything like this."
Authorities said Tucker is still locked up in Champaign County, Illinois, but is scheduled to be brought back to Pennsylvania early next week. He'll be formally arraigned on homicide charges and the Berks County district attorney's office said he will be held without bail.
https://www.youtube.com/watch?v=E4kcjbeS45A