While Obama works hard to look for lists of his accomplishments..it's really more difficult than he thought. A lot of the things on this list have been disproven, leaving Obama with -0 accomplishments in the last 8 years. Despite the 156,000 jobs added to the United States economy in December,the amount of people in the workforce has rapidly decreased…we're talking almost 5%. But why?
VIA| The national unemployment rate in December ticked upward to 4.7 percent, although the United States economy added 156,000 jobs, according to statistics released by the Labor Department.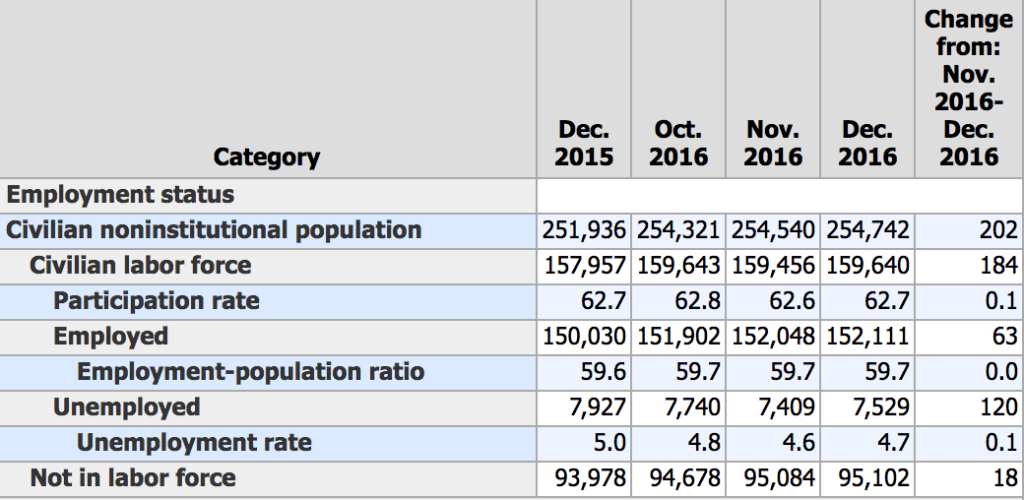 The labor force participation rate rose to 62.7 percent in December, up from 62.6 in November.
A total of 95,102,000 Americans are not in the work force, up only 18 since November.